Success is a journey and no doubt that we all want to be successful in whatever we do.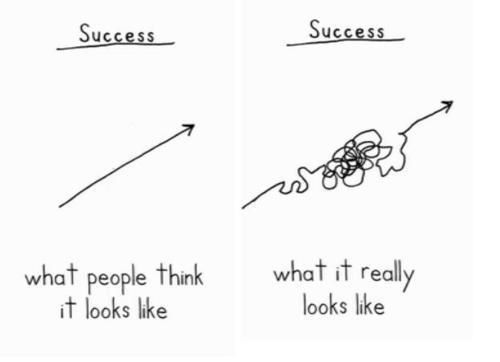 Your goal is my goal and I'm commited to helping you get there.
To become each day more comfortable with English, you need to commit and understand the learning process, for which you also need:
Time
Exposure
Practice
Consistent correction
Gavin Roy is an American who decided to teach English on Youtube, in a natural, good-natured, and humorous way, to Brazilians, after committing himself to learning Portuguese on his own.
This a motivational and entertaining talk, part English, part Portuguese. And Portuguese natives learning English may feel surprised by the difficulties a native English speaker goes through when learning Portuguese. He points out pronunciation problems, gives grammar tips, talks about American and Brazilian culture, and shares the learning tools and techniques he used.
He teaches and entertains at the same time, and that's the key, learning without having to engage in a tedious task.
Listen carefully to what he says, but you can skip the end. In the final 10 min maybe, he explains why he got so many subscribers to his channel. Take notes of everything he says about language that you feel surprised about. Let's discuss that!
"É melhor existir com imperfeições do que nem existir".
That's what Gavin Roy said. I agree that this is a good start!