The peak of Covid-19 in SC, Brazil, was initially forecast to mid April. Then it was said that it would be in May. And this week it was announced that it will be in June.
Are we all screwed up?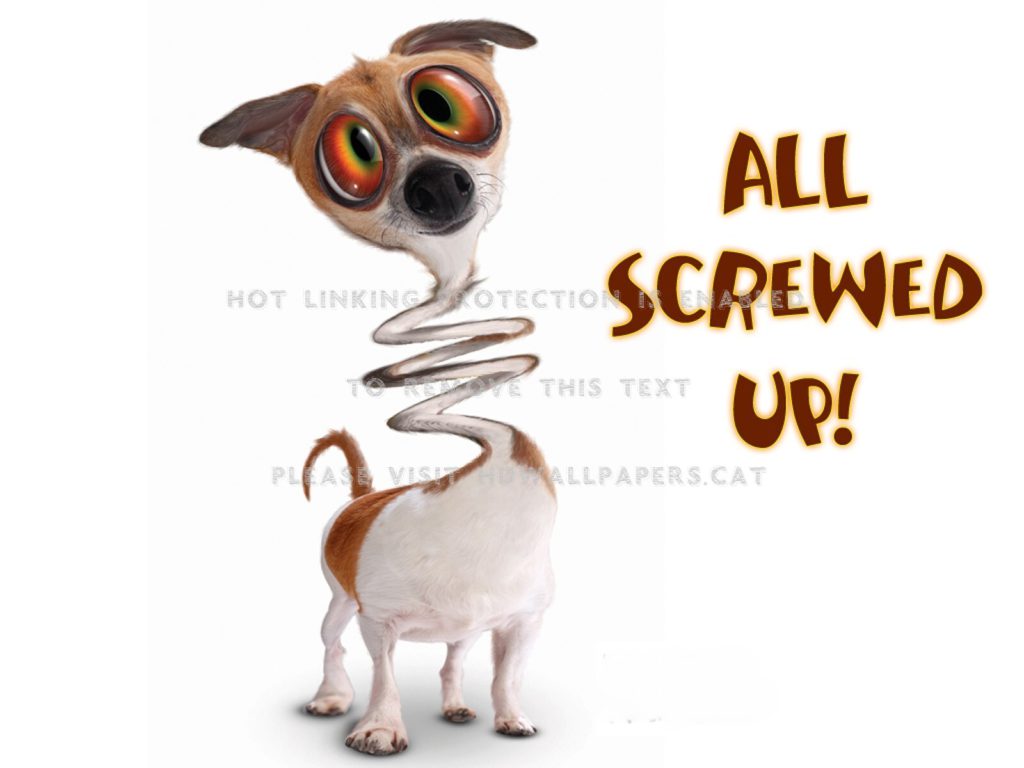 Phrasal verbs are really common in the English language, and they are a great way to help your English sound much more natural and fluent. Unfortunately they are a little hard to remember when you don't have an opportunity to learn them in a real life situation. So, I guess this, the COVID-19 pandemic, is a good one!
If you say: I'm screwed!, it means that you're in a very difficult situation.
So to screw something up, can mean a few different things.
Firstly it generally means to make a mess of, a mistake or completely fail at something, with consequent emotional damage.
I really screwed up at work.
I totally screwed up my relationship with my girlfriend.
When his parents divorced, it really screwed him up.
Tim got fired yesterday because he screwed up with an important client.
I screwed up on a test. (did very badly)
My schedule is completely screwed up.
I can't believe you screwed that deal up!
To screw up can also mean to ruin something:
I screwed up the dinner. (maybe I put too much salt and it doesn't taste good)
I screwed up my computer somehow – could you come take a look at it?
It can also mean to confuse something.
Maybe you're late to a party and someone asks: "Hey, why are you late?" You might say: "Oh, gosh! I screwed up the times!" (confused the times)
And screw up can also mean that you hurt yourself, that is, to injure or damage physically.
If you did a skateboarding trick and you landed badly, you can say: "Oh no! I screwed up my arm!" (hurt your arm)
I screwed up my arm playing tennis.
Now, what do you think? Are we all screwed up because of this pandemic?
Remember, this is a very common and casual expression. So use it in your conversation! 😉